Camp Kindling is a weekend unlike any other; the UK's summer camp exclusively for families.
Adventure by Day, Party by Night

Choose from more than 100 activities by day, and over 50 live bands, DJs, comedians and stories by night.
Combining your family's love of adventure with an amazing festival experience, you can reconnect, discover your new favourite hobbies together and head back to reality on Monday with lots of new memories, feeling inspired by life!
Where is Camp Kindling?

Just 40 minutes from London, Camp Kindling is set in a magical heritage pine forest near Sevenoaks, Kent.
Full of tall, breathtaking trees including beautiful rarities like Japanese White Pines and colossal Redwoods, the Camp Kindling forest setting is truly awe-inspiring.
Check out our Travel to find out more.
What's included?

Tickets to Camp Kindling include 2 Days of Adventure, 3 Nights of Games & Parties, 100+ Activities, and 50+ Live Bands, DJs, Comedians & Stories
Also included is access to our General Camping area. Should you wish to upgrade your family's weekend, we have lots of other accommodation and experience options available including Boutique Camping, and access to our adults-only spa, The Sanctuary.
How do I buy tickets?

Tickets are available here.
No hidden fees. 7-day cooling off period. Interest-free payment plans.
*Please do not buy tickets from secondary ticketing sites or private sellers. You will not be able to enter any events if you do as we cannot verify these tickets.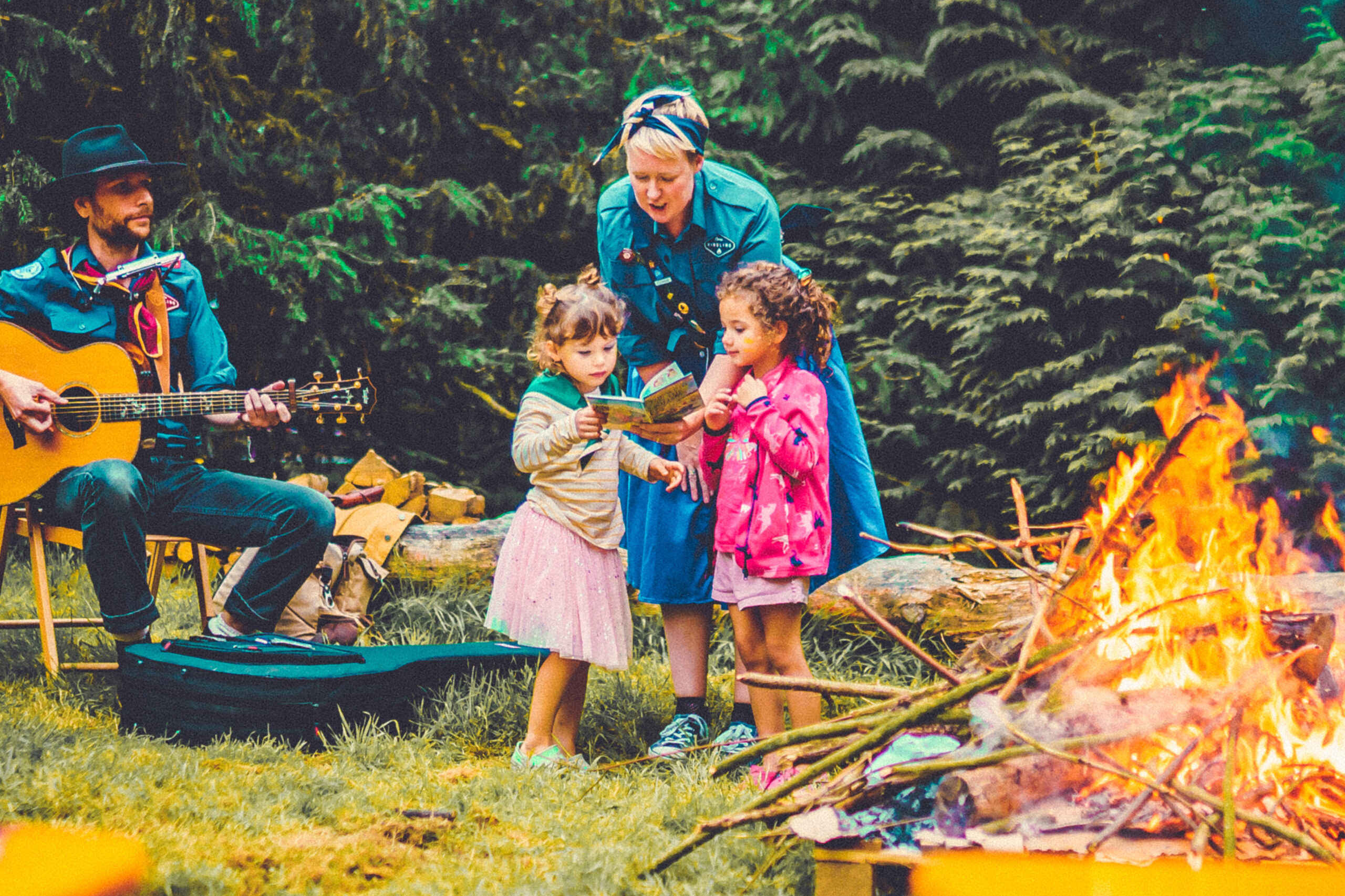 Where do we sleep?

Included in your family's ticket is access to our General Camping area where you can pitch your own tent, but we also have upgraded accommodation options available, including Boutique Camping and Pre-Pitched Camping. Alternatively, you can park up your campervan in our Live-In Vehicles area.
All camping areas include plenty of toilets and showers, as well as picnic tables and cooking areas should you wish to prepare you own meals.
To find out more, head to our Accommodation page.
What about food & drink?

There is a selection of delicious, family-friendly food options at Camp, served to you by our carefully selected food traders. With lots of breakfast, lunch, dinner and snack options available, including barista-served coffee and fully-stocked bars, you and your little ones will be kept well energised!
If you'd like to prepare your own meals, each of our campsites include cooking areas for you to use.
To find out more, head to our Food & Drink page.
Please note that food and drink are not included in your ticket price. Free drinking water points are available.